Vision Alignment with horses as Ambassadors of Nature.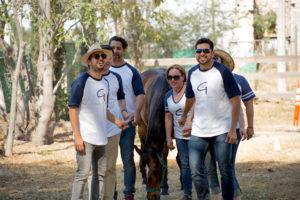 "One thing is to experience and another is to learn".
I believe that the benefits that people get out of a horse assisted education training like this, are above and beyond of what anybody can explain with simple urbanistic words. There are no words to describe the benefits. There are emotions, feelings, and sensations, all together in the same moment, space and time".
Mauricio gives us many reasons why to need to go:
If you are a business owner or a CEA or you are leading a corporation and you need to know how perfect teams work, then you need to go you are going to understand perfection as a team.
If you are in a corp where results are not happening not because of a lack of strategy, because of lack of execution.
and more..
Take a break, chill out, and listen to what Mauricio shares with us in this last episode of Holistic Moments Talks.
If you want to expand the many of the topics Mauricio share with us, here you go:
Mauricio Espinosa
Business & Leadership Coach
mespinosa@g20inc.net
913.940.1618 direct line
https://www.linkedin.com/in/coachmau/