Vision Trigger Vs Profit Trigger in Decision Making
Is our business just for the purpose of generating profits or do we have a bigger purpose?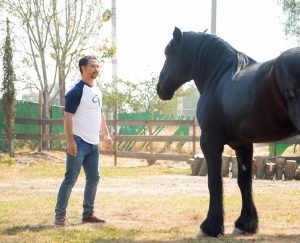 "When I work with many companies, I like to be part of their board director meetings, strategy meetings, many times just to listen. And I´m just looking to make one, single, simple, connection out of the whole meeting, I want to see how many of their decisions are made based on the Vision of the company.
I have been a Business Coach for over 20 years and I have been in more than 20 countries and work with more than probably 500 companies, and I can tell you, probably no more than 2% of decision made are Vision trigger in other words 98% of decision made are Profit trigger, cashflow, revenue, new products, etc. and that is why a lot of time Vision changes.
Take a break, chill out, and listen to what Mauricio shares with us in this second episode of Holistic Moments Talks.
About our Guest:
Mau Espinosa Lives in Kansas City, Missouri. An internationally respected leader, he has authored, as well as developed numerous training and consulting programs currently being used throughout Mexico, Latinamerica, and the United States. Co-author of the book "Roadmap to Success" that shares credits with Dr. Ken Blanchard and Dr. Deepak Chopra. He holds Master degree in Coaching and Consulting for Change from Said Business School at Oxford University and HEC Paris University.,  also has followed the negotiation executive programs at Harvard, School of Law.
Founded G20, Inc. in 2003. and just recently he became one of the founders of The Coaching Colloquium.  A continuous guest speaker at numerous conventions and conferences. Discover your passion and welcome success with his programs. Mauricio is about achieving authentic results by holding you accountable and expecting tangible outcomes. With him, you develop new skills to be more efficient and productive, both personally and professionally. You end procrastination and take control of your life and career or business.